University of Kashan among the Most Qualitative Institutes in Research of the Nation
24 September 2018 | 17:01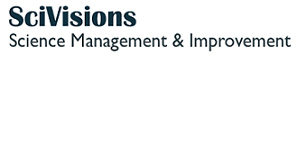 Vice-chancellor for Research and Technology of University of Kashan, Dr. Majid Monem Zadeh, announced that based on SciVisions Ranking System University of Kashan is among the most qualitative institutes of Iran in research.
In this ranking, the research activities of 89 univeristies were evaluated under 5 areas of quantity of science, quality of science, technological and innovative scientific productions, diplomacy of science, and quality of scientific productions.
University of Kashan was placed 5th among the public universities of Iran. University of Tehran, Tarbiat Modares University, and Shahid Beheshti University achieved the first to the third rank respectively, and University of Tabriz, University of Shiraz, and Ferdowsi University of Mashhad were placed in the 4th stance, jointly.
University of Kashan managed to be 4th in quality in scientific productions, 7th in quantity of scientific productions, and 10th in diplomacy of science. It is noteworthy to mention that the institute was placed 7th in social activities. Also, this public state university was placed 6th in engineering sciences, and 10th in quality in scientific productions.