Latest Edition of Journal of Iranian Architecture Studies Available Now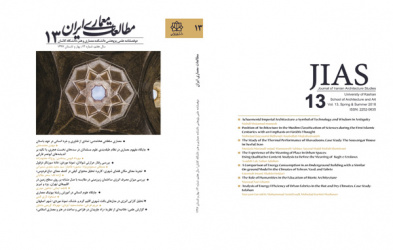 The latest edition of the Journal of Iranian Architecture Studies of Faculty of Architecture and Art, University of Kashan, was published this week. This is the 13th number in the 7th year of activity of the journal. The new edition features the following papers authored by academic members of various universities of Kashan:
This journal is a joint effort of University of Kashan along with Faculty of Architecture of University of Tehran. Tarbiat Modarres University, Al-Zahra University,  Islamic Azad University, Science and Research Branch, Shahid Rajaee University, and Institute of Culture, Art, and Architecture of Jahad Daneshgahi.
Journal of Iranian Architecture Studies is indexed in Islamic World Science Citation Center(ISC), Scientific Information Database (SID), Noor Specialized Magazines (Noormags), and Civilica.
You can access this edition at the website of JIAS (click here).