University of Kashan ranked 7th among Iranian Public State Universities in ScieVisions Ranking System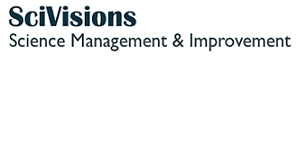 Vice-chancellor for research of University of Kashan, Dr. Majid Monemzadeh, announced that in the latest SciVisions Ranking System results, University of Kashan was placed 7th among the comprehensive universities of Iran.
Dr. Majid Monemzadeh stated that: SciVisions is one of the ranking systems that evaluates scientific and research institutes and universities of the world in which they are ranked based on research, technology, creativity, and education.
He noted that the scientific and technological impacts along with learning environment are among the indicators of this ranking system and added: According to this assessment, University of Kashan scored 19/63 in research and technology and was ranked 1,145 worldwide.
In this ranking, University of Kashan is placed 51st in Middle-east educational institutes and 64th among Islamic country universities.
SciVisions was established in 2016 to indicate that scientific improvement could be accelerated through informed policy making by continuous research evaluation and by using the proper indicators with respect to the global trends in the mainstream science and also related to the countries local needs.