Shanghai Ranking Out Now, University of Kashan among the Top 500 in World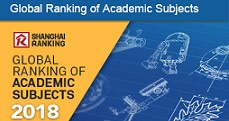 For the first time, University of Kashan was ranked among the world top 500 universities in 4 different fields namely electrical engineering, chemical engineering, materials sciences, and energy engineering at Shanghai Academic Ranking of World Universities. This ranking was announced by Islamic Science Center (ISC), informed Majid Monem Zadeh.
 Dr. Majid Monem Zadeh, Vice-chancellor for Research at University of Kashan, added that Shanghai Academic Ranking of World Universities is among the most reliable rankings in the globe. The ranking is produced by Shanghai Jiao Tong University based in Shanghai, China. It has been conducted since 2003 and is updated annually.
 He added that the thematic ranking of Shanghai was conducted in 54 fields in 5 major areas of Engineering (22 fields), sciences (8 fields), biology (4 fields), medical sciences (6 fields), and social sciences (14 fields).
It is worth mentioning that only universities which have certain scientific productions in Web of Science during 2012-2016 are evaluated for the ranking.
Number of scientific productions in each academic subject, number of scientific productions in top magazines of each field, average score for impact factor of articles, and number of winners of international awards are among the evaluative indicators of this ranking system. Dr. Monem Zadeh added that based on these indicators, University of Kashan managed to be among the 301-400 in chemical engineering, and 401-500 in electrical engineering, materials sciences, and energy science and engineering.
You can find more information for this ranking here.