USNews Ranking Introduces University of Kashan 5th in Iran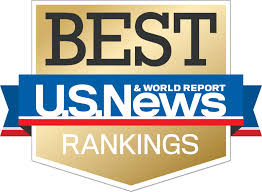 University of Kashan managed to be considered among the top 5 universities in Iran in USNEWS ranking system of educational institutes of the world.
Dr. Majid Monem Zadeh, vice-chancellor of research at University of Kashan, stated that this institute is ranked 5th among public state universities, 16th among all universities in Iran, and 1,182 among the world universities.
U.S. News & World Report's rankings are based upon information they collect from educational institutions via an annual survey, government and third-party data sources, and school websites. It also considers opinion surveys of university faculty and administrators outside the school.
The following are elements in the US News rankings.
Peer assessment: a survey of the institution's reputation among presidents, provosts, and admissions deans of other institutions (15%)

Guidance Counselor assessment: a survey of the institution's reputation among approximately 1,800 high school guidance counselors (7.5%)

Retention: six-year graduation rate and first-year student retention rate (20%)

Faculty resources: class sizes, faculty salary, faculty degree level, student-faculty ratio, and proportion of full-time faculty (20%)

Student selectivity: standardized test scores of admitted students, proportion of admitted students in upper percentiles of their high school class, and proportion of applicants accepted (15%)

Financial resources: per-student spending related to academics and public service. (10%)

Graduation rate performance: comparison between modeled expected and actual graduation rate (7.5%)

Alumni giving rate (5%)
For more information on University of Kashan status in the ranking you can click here.